South Port Alberni Property
South Port, also known as "Uptown" is bordered by 3rd and Argyle Street. A decade ago, the historic landmark here, Capitol Theatre, underwent comprehensive renovations for new and modern upgrade that reflects the history of this city. It is now home to many live performances from local and iconic acts that tour through the area. There are also a wide variety of local drama programs hosted here for kids and adults.
The anchor to South Port Alberni property and surrounding community is the Harbour Quay, where outdoor markets, and a waterside collection of boutique shops, eateries, galleries and parks offer residents plenty of social and retail activity.
South Port Alberni Property & Neighborhoods
So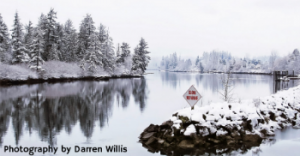 uth Port is alive with local colour from the farmer's market to the Victoria Quay night market, where totems here showcase the strong bond the city has with aboriginal people's traditional territory. The railway station and the Maritime Discover Centre can also be found in this end of the city.
There are a number of diverse South Port Alberni property options to choose from, including suburban homes and waterfront homes along the Alberni Inlet. Hockey families seeking convenience can find it near the Weyerhaeuser Arena and Sports Complex. The arena is home of the Alberni Valley Bulldogs and also hosts a number of hockey and figure skating programs for all ages.