About Port Alberni
From the swaggering boom town of the 1950s and 60s, through an economic downturn in the 80s, comes the Port Alberni of the 21st Century. It's no longer based entirely on the forest industry, and it's earning a reputation as an affordable, and comfortable place to live and raise a family. The opportunities now available began to crop up as the city started making a concerted effort to make a more livable community.
Port Alberni Property: Your West Coast Gateway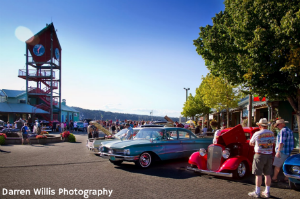 Port Alberni property offers a home to meet every lifestyle need; whether you're seeking a cozy neighborhood near
your children's school or a waterfront estate with wildlife neighbors. Here in the city, we're seeing a gradual infill re-development in the south end of town, especially along Lower Third Avenue, coinciding with the city's Uptown Re
vitalization initiative.
Here you'll have your choice of Port Alberni homes for sale ranging from vintage, well-loved treasures waiting for your special touch, to modern developments in high-end cul-de-sacs, and wooded estates that bask in the luxury of private lakeshores. From farmland to townhomes, the valley is just waiting to be explored by homebuyers.
The Charisma Of Port Alberni Real Estate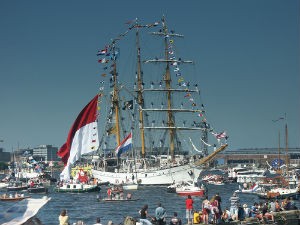 While it's been a gradual process, the results are dramatic. The biggest change taking place around Port Alberni real estate at the closure of the kraft mill, in the early 1990s. As a result the pulp-mill smell associated with mill towns can no longer be found. What can be found are the vibrant natural landscapes of our west coast; mountain ranges, idyllic lakes and eagles soaring above tree canopies.
Nestled in the Alberni Valley, at the end of Alberni Inlet, Port Alberni has become a hub for outdoor activities; from traditional hunting and fishing to world-class tourism adventures like a steam strain ride to a national heritage site. We've hosted world under-17 hockey, all four of the BC Games, the renowned Tall Ships Challenge, an annual "Thunder in the Valley" sanctioned drag racing meet, and we're the host city for the BC Bike Race, one of the four great singletrack endurance bike races on the planet.
Port Alberni real estate is surrounded by an active city but we certainly offer events for every interest including opportunities for more laid-back hobbyists, like golf tournaments, gardening and quilting clubs, and we have a dynamic recreation network for seniors. For shoppers, we offer the Pacific Rim Shopping Centre on the Johnston Road Corridor, where big-box retail is thriving.