Alberni Inlet Waterfront Homes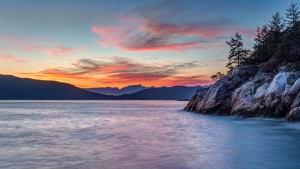 Once known as the Alberni Canal, this long and narrow inlet runes from the Pacific Ocean inland roughly 40 kilometers to the heart of Port Alberni. The inlet was named after a Spanish explorer and includes traditional territories of the Ucluelet, Pacheedaht and Tseshaht people who are part of the Nuu-Chah-Nulth indigenous peoples of the Pacific Northwest Coast.
This area is characterized by its lush majestic landscapes, surrounding wildlife, coastal forests and ocean views, which can be enjoyed year round from Alberni Inlet waterfront homes. You'll also be centrally located to the city and the China Creek Marina and Campground.
Alberni Inlet Properties: Your West Coast Oasis
There's nowhere else in BC where you'll find such affordable options for waterfront views, and Alberni Inlet properties offer tranquil seclusion and privacy while remaining a short drive away from the urban amenities of Port Alberni.
Find cottages on the bluffs and seaside homes with features that include vaulted ceilings, balconies to soak up the surrounding uninhabited wilderness, plenty of acreage, nearby trails to secluded beaches and more. The gated community of Headquarters Bay, between the Alberni Valley and Barkley Sound, offers Alberni Inlet houses for sale as
well and provides a shared marina, boat launch, water reservoir and caretaker.
Unparalleled Views From Alberni Inlet Waterfront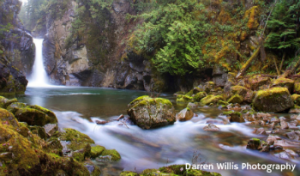 With the Inlet at your doorstep you'll have plenty of water recreation to experience, from kayaking and canoeing to prime fishing, prawning and crabbing opportunities. The Alberni Inlet Trail Stage 1 offers backcountry hiking from Port Alberni to China Creek, with hilltop views and mossy paths under the canopy of hemlock and cedars. This is one of the most scenic trails in the valley, and can be yours to enjoy year round from Alberni Inlet waterfront.
If you're looking to build a dream home, this area offers idyllic lots where you can take advantage of the landscape with your custom build or simply enjoy as a private recreational campsite. China Creek Marina and Campground can be found here as well, with 88 slips for moorage, fully and partially serviced campsites, four lane boat launch ramp, washrooms and shower facilities, restaurant and children's playground.