Dave Koszegi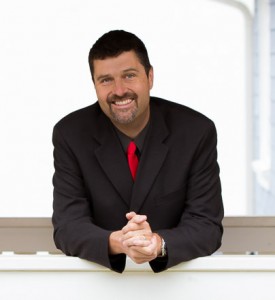 A veteran of the industry with a fresh, enthusiastic and values-driven approach to Real Estate, Dave Koszegi has been widely recognized for his sincere dedication to helping families buy and sell in the Alberni Valley!
Recently awarded Transaction Award Top Team in British Columbia 2018 by RE/MAX of Western Canada, Dave has received numerous accolades throughout his career, including RE/MAX Circle of Legends, Hall of Fame, Lifetime Achievement Award, Diamond Club, Top Seller in British Columbia (2004), Real Estate Business of the Year (2016 Business Examiner Awards) and is consistently in the Top 100 with RE/MAX of Western Canada and a Top Producer in the Alberni Valley for 15+ years.
What sets Dave apart, is his tireless commitment to his craft – he is relentless when it comes to getting the job done! Big or small, Dave will take on anything – from multi-million dollar lake homes, family homes, mobile homes, lots, new developments, and even commercial. A natural marketer, Dave received his Global Marketing Agent (GMA) designation and is experienced in marketing properties to 'just the right' audiences. His proven marketing strategy is one that is continuously evolving with the times; encompassing both traditional AND cutting-edge digital technology. In short, Dave gets the job done!
Residents of the Alberni Valley can often spot Dave driving through town in his truck headed to appointments; waving at everyone with a big smile on his face; he's hard to miss! Dave LOVES the Alberni Valley; with the best lake in the province, small-town friendliness, and a safe place to raise his family, and a supportive environment for his business, it's easy to see why!
Dave's passion for his community is contagious – as a kid, he worked at the local building supply store Beaver Creek Home Center, where he learned about housing and construction materials and met many folks in the community. Today, he loves volunteering in the PAC for École des Grands-cèdres (elementary school) and was a past member in the Mayor's Advisory Council and sits on the business advisory council for Uchucklesaht.
Dave always makes family a priority, and loves spending time with them in the great outdoors here on beautiful Vancouver Island. Another fun fact about Dave – he is a vintage car enthusiast and hobbyist, and always has some interesting projects up his sleeve. As you can see, giving back to the community is at the heart of everything Dave does. For the sale of every home, he donates a proceed to the Children's Miracle Network Hospitals, which supports local hospitals in our communities.
If you don't already, get to know Dave today!
---
RE/MAX of Nanaimo
#1-5140 Metral Drive
Nanaimo, British Columbia
250-751-1223 | TF: 1-800-916-9229
Each office independently owned & operated